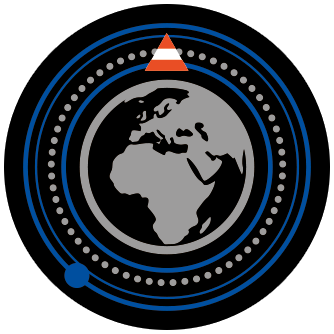 Earth observation
There's a good reason why we constantly improve in predicting natural desasters like floodings or earth quakes: high-tech guardian angels are circling around the earth every second, 24 hours per day. Satellites transmit reliable pictures, altitude and meteorological data – that also helps, in a case of emergency, to get to those people who are affected more quickly.
By the way: Today, all satellites that are sent into space by ESA (European Space Agency) carry Austrian technology on board.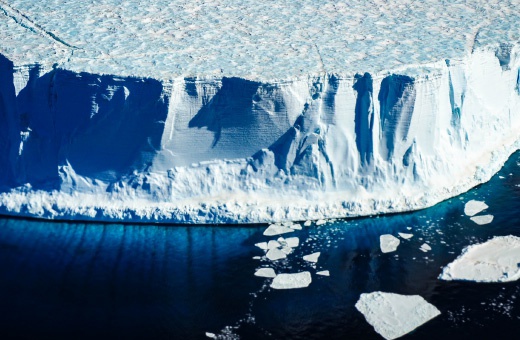 Thanks to special radar images we are able to observe the calving of icebergs or the movement of sea ice very precisely from space today. Even soil fertility is directly measurable – important factors to meet the climate challenges of our time as good as possible.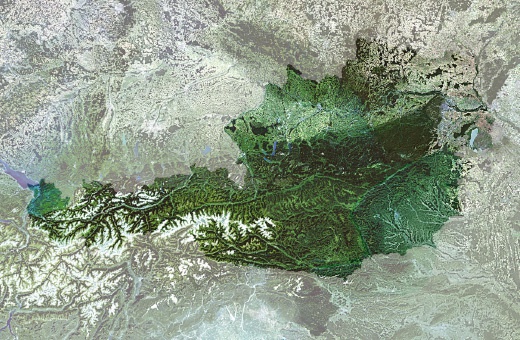 photo: ESA
Accurate position determination on all Sentinel satellites of the earth observation system Copernicus is provided by the highly advanced equipment from RUAG Space Austria, Vienna. Another company from Innsbruck in Tyrol is also strongly involved: GeoVille is European market leader for satellite data solutions for earth observation.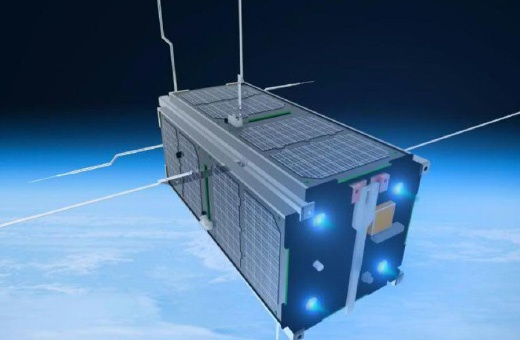 In June 2017 the third Austrian research satellite was launched into orbit: weather observation satellite Pegasus – developed by the University of Applied Sciences Wiener Neustadt, the Space Team of the Vienna University of Technology and the Space Tech Group STG. The aim is to explore the thermosphere, which is the the second highest layer of Earth's atmosphere.
Whether travelling by car or plane, on a sailing ship or simply by hiking through the wildnerness: Modern satellite navigation helps us to arrive savely at our destination – and has been an integral part of our daily life for a long time.
Austrian companies have contributed a lot to these achievements: For instance, the European satellite navigation system Galileo – launched in December 2016 ­– was equipped with innovative technology made in Austria. RUAG Space Austria provided the thermal isulation of the satellites and interface electronics of the central computer; Atos Austria developed special tests to check the systems and functions on the ground before the take off.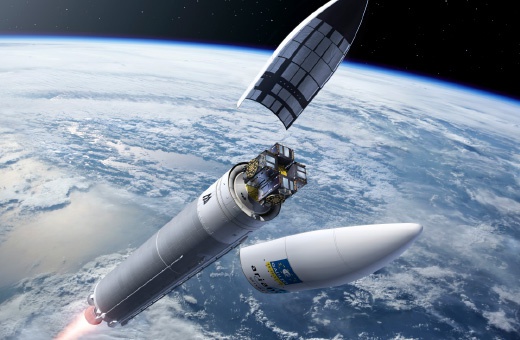 photo: ESA
From 2019 on, everyone is able to navigate worldwide – thanks to the European navigation system Galileo. Up to this point this was only possible in combination with navigation systems that were under military control, such as those from the US, Russia or China.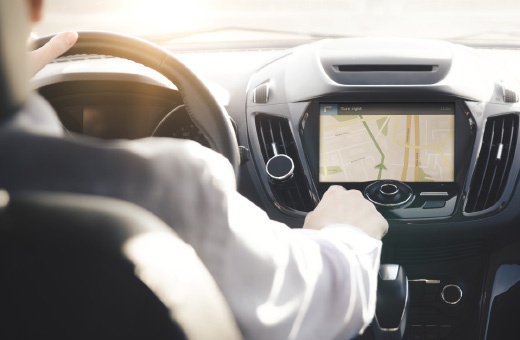 Galileo satellites are circling the earth in a distance of about 14.420 miles, which takes approximately 14 hours each time. Every satellite ist equipped with high-accuracy atomic clocks that were tested in Austria. They are meant to reach a measuring precision of one metre and even less – which is more accurate than the American GPS system.
photo: ESA
Modern satellite navigation devices still become more accurate, which is not least due to the know-how of JOANNEUM RESEARCH and OHB Digital Solutions GmbH. Both companies keep working constantly to improve the precision and interference resistance of the satellites.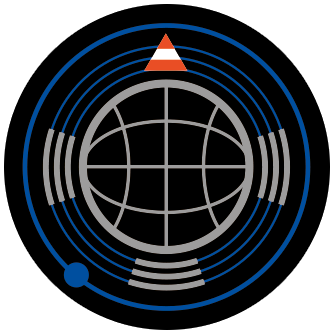 Telecommunication
Today we meet space research at every turn – for example by using the internet or mobile communications whenever we want, wherever we are.
But also think of important large-scale events that are transmitted around the planet like the Soccer World Championship or the Viennese New Year's Concert, where fans around the globe take profit of the technical achievements from outer space – thanks to synchronous live broadcastings that are accurate to a hundredth of a second.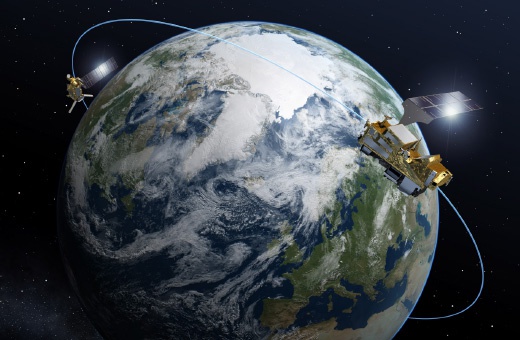 photo: ESA
At this moment, about 1.400 satellites from many different countries are travelling through space. And there will be thousands more – if only to garantuee that even in distant regions of this world you can count on a reliable internet connection.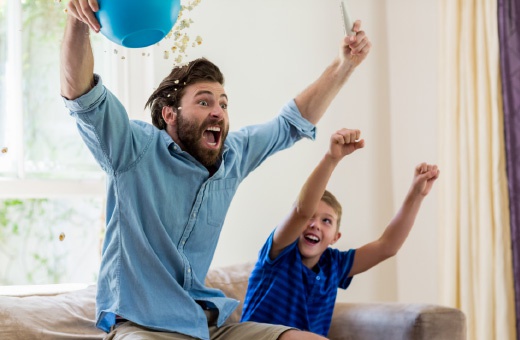 Satellite television has been a nice part of our leisure time for very long. This is how it works: TV-stations broadcast their program up to satellites that are orbiting the earth – and they transmit those programs back to earth. One of the big benefits of satellite TV is the big variety it provides.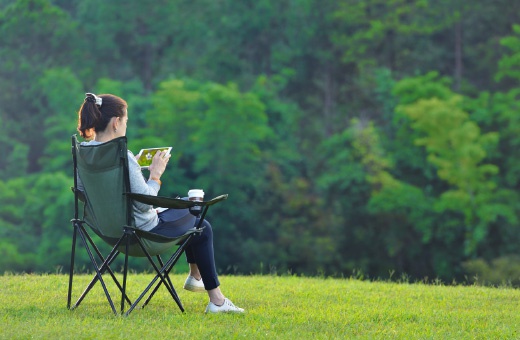 What would modern life be without mobile communiations? Today we are totally used to communicate with others whenever and whereever we are. That this is also possible in regions where you can normally hardly get a sufficient internet connection or mobile radio is once more due to the satellites.
Transportation
photo: ESA
From earth observation to navigation, telecommunication or emergency services: None of theses achievements would work without satellites. But to enable those high-tech missiles to deliver their precious dates from the orbit, we first have to bring them there.
Austrian companies play a big part in this field, too: Ariane 5, the most powerful European launcher ever constructed, was equipped with fuel lines made in Austria. Today, Ariane 5 is the worldwide leading launcher for the take off of large-scale satellites.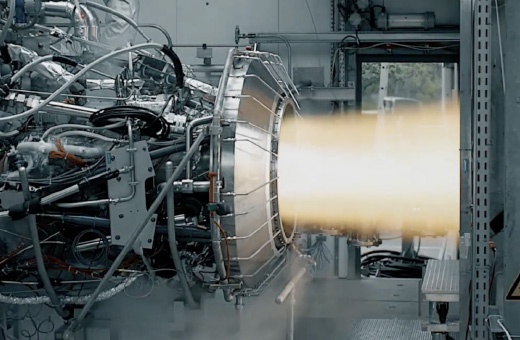 photo: ESA
In order to lead the missions of Ariane 5 to a successful end, the powerful launcher was provided with fuel lines produced by Magna Steyr – a company that is also leading in the development and production of hydrogen storage and low temperature systems.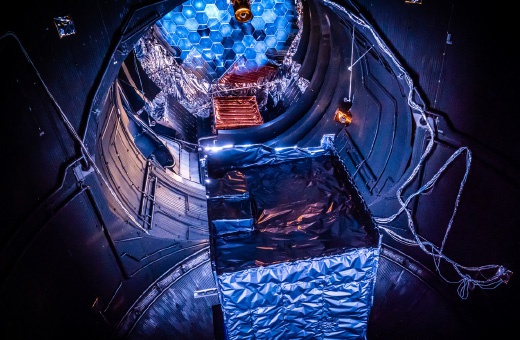 photo: ESA
How does a material react at extremely low temperature conditions? This important question is researched by Aerospace & Advanced Composites Gmbh in Wiener Neustadt (AAC) who also cooperate with Magna Steyr to develope and test new composite materials.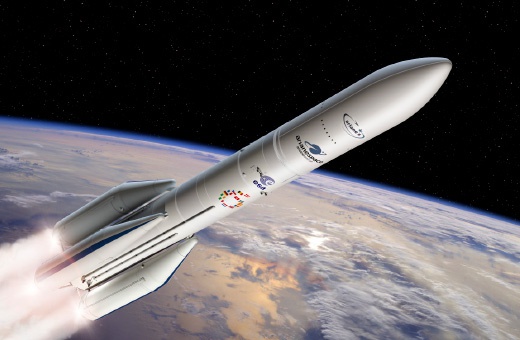 photo: ESA
Ariane 6, which is scheduled to be launched into space in July 2020, will be the future central launcher system for the European aerospace. The Viennese company TTTech significantly contributes to the development and production of this new carrier rocket and provides important technical elements to the control system.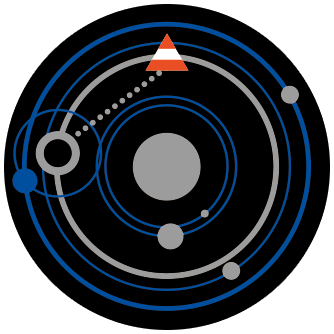 Space Science
From ancient times on people were always keen on exploring space and finding an answer to the question "where do we come from, where do we go to?" Whereas until a few years ago this exploration was based on astronomical observations, the development of modern rockets has made it possible nowadays to take direct measurements in space. What we discover in outer space, helps us also on Earth. Technical achievements like efficient solar cells, GPS and magnetic resonance imaging find their origin in space research.
This important branch of science has also a global protective function: Take for example the massive plasma eruptions on the Sun's surface – they can disturb the Earth's magnetic field and cause extensive power grid failures. Knowledge resulting from space research helps us to predict such incidents and take precautions in time.
photo: ESA
A spectacular mission was accomplished with the Rosetta spacecraft and the Philae lander module, which for the first time in history landed on a comet to study the comets composition and dynamic behavior. In September 2016 the mission was ended – after 12 years in space and an estimated 8 billion flight kilometers. The Space Research Institute of the Austrian Academy of Sciences and Austrian Industry significantly contributed to the manufacturing of the spacecraft and the scientific instruments.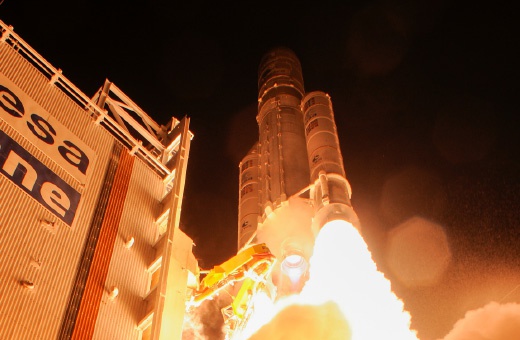 photo: ESA
On its seven-year journey to Merkur the European-Japanese probe BepiColombo has to withstand temperature fluctuations from -180°C up to +450°C. And it does – thanks to the thermal isolation developed by RUAG Space Austria. Electronical ground test equipment is equally important for the success of such a mission – this was provided by Atos Austria.The Space Research Institute of the Austrian Academy of Sciences built part of the scientific payload and will in future analyze the data coming from these instruments.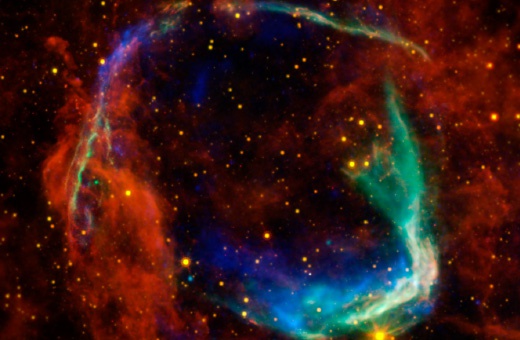 photo: ESA
A little scientific highlight happened in April 2018: BRITE Constellation delivered data of a nova with unprecedented time resolution and precision. In 2019 the ESA nanosatellite OPS-SAT under the lead of TU Graz will be launched. The ESA mission PRETTY which may contribute to the measurement of sea waves, will follow two years later.